I love the noughties. It's not even a guilty pleasure anymore, it's just pure delight whenever someone cranks up a bit of vintage RiRi and I can sass out as if I was wearing low-rise combat trousers and a crop top showing off my dingly-dangly belly ring. So when I stumble across a poster for an event organised by my student union titled 'Noughties Night', naturally I'm going to get a little over-excited. A whole night of crankin' it a la Soulja Boy and serenading strangers with Destiny's Child? Sold.
Not really fancying a large night and an even larger hangover, my equally eager side-chick, Jess, and I agreed that we would go for two hours and we wouldn't drink. Roll your eyes melodramatic Mel, but all I wanted to do was cut groovy shapes on the dancefloor to the sound of my youth, and I didn't need five G&Ts to accomplish that. Save that for the lame-o's. All I needed was a coffee (fail to prepare, prepare to fail guys), a bit of blue lippy, my sassy dance-partner and some banging tunes.
Well my dear friends, I haven't been that disappointed since I found out that Genovia only exits in Princess Diaries. Dear Mr DJ, YOU WERE AN ABOMINATION. WHAT WAS GOING THROUGH YOUR HEAD? You had ten years' worth of the most tragic yet greatest music to play in one night and somehow this task seemed to be asking too much of your resources. Imagine, if you will, a 'Noughties night', where there is;
No Rihanna
No Black Eyed Peas
No Beyoncé
No Britney
No Kanye West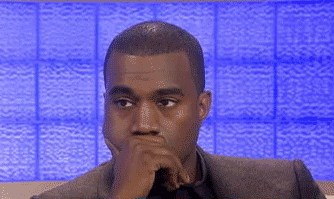 Instead, the dingleberry lame-brain up in the booth decides that tonight is the night to show all of the people that don't care, how extensive his range of obscure hip-hop/ R&B songs is. There is nothing worse than when the DJ decides to go against the wishes of everyone in the room and only plays (what they claim to be) 'real' or 'better' music. Anyway, everyone knows that the 90's was the true hip-hop era. Don't get me wrong, I love a bit of bootylicious swaying to some sexy hip-hop, but there's only so much you can do in one night, especially when you don't know any of the songs being played. I can't even say that I was the only one; the dance-floor resembled more of a mother's meeting in a playground rather than an underground rave in 2005.
In fairness to him, he did whip out 15 minutes of pure brilliance when we shouted out hearts out to some diva hits like Since U Been Gone, Girlfriend, and some bad-boy records from Derulo and JT. But 15 minutes was not sufficient unfortunately and we did end up leaving very early. Gutted. Distraught. Fuming. No words can encompass how I felt upon leaving without having heard the sound of the noughties, and I know that you can all sympathise because I know that all of you love this era, whether you admit to it or not. My condolences to all the tragic divas that didn't get their rightful airtime that night.
The world keeps turning and I shall continue to live and love in the 200's.
Juliette xx
P.S: Thanks to Spotify (it was that easy Mr DJ), here is what Noughties Night more or less should have sounded like:
Picture sources:
https://www.amazon.co.uk/Freak-Nature-Anastacia/dp/B00005RSCM
http://giphy.com/gifs/kanye-west-gif-i-dont-care-7soS4ZEGIeau4